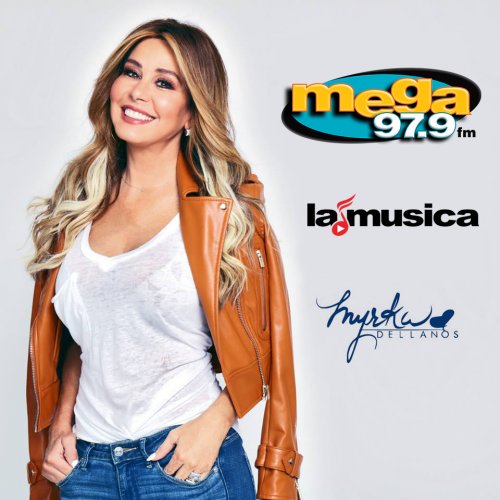 "EL JUKEO" WITH JANEIRO MATOS & EL PACHA ON MEGA 97.9FM MONDAY-FRIDAY 3PM- 7PM (EST)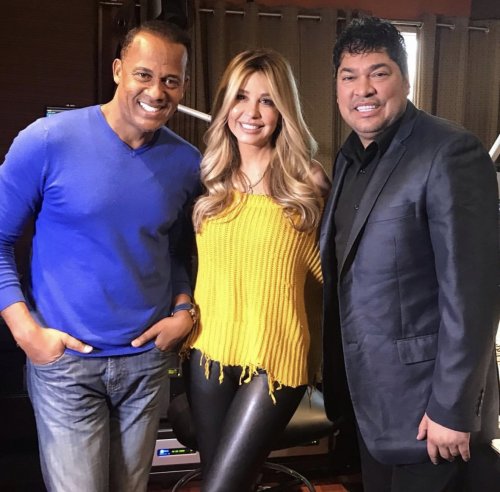 Miami, FL. (October 30, 2018)—Spanish Broadcasting System, Inc. (SBS) (OTCQB: SBSAA), announced today that Myrka Dellanos will join "El Jukeo" as a guest co-host for the afternoon drive show, effective October 29, 2018. El Jukeo broadcasts weekdays from 3-7pm on Mega 97.9FM with Janeiro Matos and El Pacha. Tune in to LaMusica App via IOS and Android to enjoy the show.
Myrka will join the top-rated show "El Jukeo" on WSKQ-FM, New York's Mega 97.9FM, which has experienced double-digit growth in audiences across multiple demos in the past year, as well as ranked # 1 in Nielsen Audio reports for 2018. Janeiro Matos, El Pacha and his on-air crew connect listeners with trending entertainment topics, parodies, hit songs, entertainment features and celebrity interviews with the biggest names in music.
The show's programming and content is also available across our various digital platforms including LaMusica App on https://app.lamusica.com and La Mega's website https://lamega.lamusica.com making it the most-listened-to afternoon show in the U.S.
"We fell in love with Myrka within the first five minutes of meeting her," said Arturo Sosa, Director of Programming WSKQ-FM Mega 97.9FM and 93.1FM Amor. "When you have a established show as long as we have, it's very important to keep it fresh. With Myrka we have found the perfect co-host and I truly believe this will be a new era for "El Jukeo". I can't wait for her to join our family!"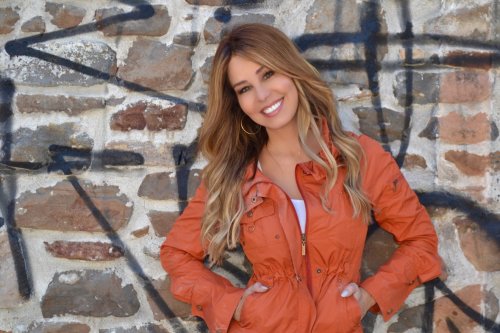 "Myrka is a great storyteller with a dynamic personality and that's what afternoon radio is all about," said Jesus Salas, Executive Vice-President of Programming, SBS. "We're excited to welcome her to New York and "El Jukeo Show" as our guest co-host."
Myrka Dellanos served as an on-air TV talent, actress, and spokesperson for over a decade in the Hispanic Market. She is a U.S. born, bilingual and unparalleled broadcast journalist. At least twenty million viewers throughout the United States, Latin-America and worldwide have come to embrace and welcome this two-time Emmy-Award winning journalist into their homes.
In addition to her journalistic accomplishments, Myrka has the ability to touch the hearts of Hispanics through her charity work at a grassroots level. Her involvement in charitable initiatives includes providing hands-on relief to disaster victims and serving as the international Spokesperson for various prestigious organizations that represent U.S. Hispanics.
---
About Spanish Broadcasting System, Inc.
Spanish Broadcasting System, Inc. (SBS) owns and operates radio stations located in the top U.S. Hispanic markets of New York, Los Angeles, Miami, Chicago, San Francisco and Puerto Rico, airing the Tropical, Regional Mexican, Spanish Adult Contemporary, Top 40 and Urbano format genres. SBS also operates AIRE Radio Networks, a national radio platform of over 250 affiliated stations reaching 93% of the U.S. Hispanic audience. SBS also owns MegaTV, a television operation with over-the-air, cable and satellite distribution and affiliates throughout the U.S. and Puerto Rico, produces a nationwide roster of live concerts and events, and owns a stable of digital properties, including La Musica, a mobile app providing Latino-focused audio and video streaming content and HitzMaker, a new-talent destination for aspiring artists. For more information, visit us online at www.spanishbroadcasting.com.
---
SBS Media Contact:
Vladimir Gomez
vgomez@sbscorporate.com
(786) 470-1644
Myrka Dellanos Contact:
David Naranjo
Rock Orange
David@RockOrange.com