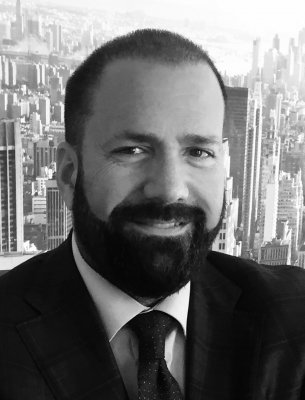 Manuel E. Machado is a top-level executive with more than two decades of robust experience in branding and reputation management, strategic marketing, public relations and business management. His diverse, cross-cultural industry expertise, proven leadership and entrepreneurial spirit allow him to elevate brand practices and business models for companies and organizations, while increasing visibility amongst its stakeholders.
Machado's undeniable skill in the areas of global corporate, brand positioning and national and local groundbreaking campaigns has helped many brands build market dominance and consumer appeal. Throughout his career, he has worked with a wide variety of global clients in a broad range of categories and brings a wealth of knowledge gained from public information and community outreach for diverse and government entities.
In 2015, Machado joined forces with Luis Gonzalez to Co-Chair the new growth strategy for C-Com Group, Inc., a Miami-based full service agency with a wide portfolio of national clients, strengthening the agency's equity, credentials and advertising capabilities, while expanding opportunities related to public relations, digital and social media. Renowned brands such as Florida Power and Light Company, South East Toyota Distributors, LLC, Neutrogena®, JOHNSON'S®, Outback Steakhouse® and Aveeno®, among others, are some of the current clients C-Com Group, Inc., leads under its new umbrella.
Machado was the CEO/Co-Founder of MGSCOMM, an integrated marketing communications agency. Under his leadership, MGSCOMM became one of the fastest-growing marketing communications agencies in the country, ranked among the top 5 independently-owned Ad Agencies in the "2014 Advertising Age Top 50 U.S. Hispanic Agencies," as well as named among the "2014 Hispanic Business Fastest-Growing 100 Companies," and "2014 South Florida Business Journal 50 Fastest-Growing Companies." In 2013, HispanicAd.com named Machado Agency Executive of the Year.
Prior to this, Machado developed successful communications programs for some of the world's most renowned brands, such as McDonald's Corporation, Coors Brewing, Ford Motor Co., Bacardi, Coca Cola, MasterCard International, Procter & Gamble and Nike, among others. Machado was also the founder and CEO of The Meka Group, a marketing communications agency, later known as BVK/Meka, where he attracted Fortune 100 clients including Sprint PCS, Nike, Pfizer and Tenet Health System.
Machado currently serves on the highly exclusive Board of Directors for the Smithsonian Latino Center and the Board of Directors for Continental National Bank. In 2010, he was appointed to the Spanish Broadcasting System (OTCQB:SBSAA) Board of Directors.
Machado, a philanthropist and municipality advocate, has been involved with the community through several organizations including being named Trustee of the Vizcaya Museum and Gardens, the Latin Grammy's Host Committee, the WLRN Board of Trustees, the Voices for Children Foundation Board of Directors, and Past Chairman of the Association of Hispanic Advertising Agencies (AHAA), the leading trade organization