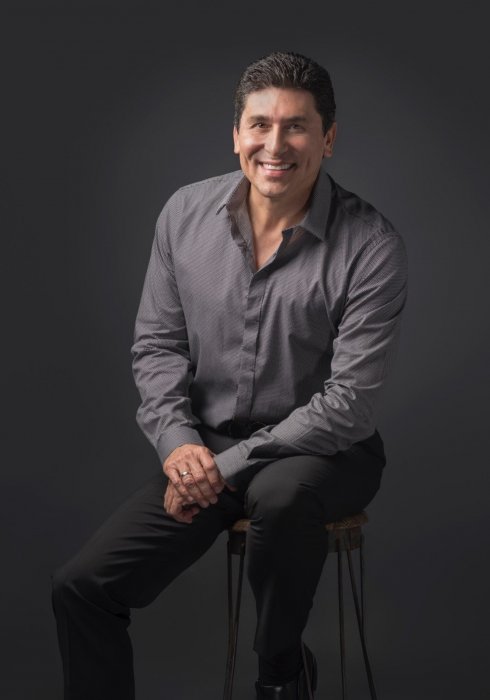 MULTI-AWARD WINNING INFLUENCER AND MEDICAL EXPERT WILL CONTINUE TO HOST "POR EL PLACER DE VIVIR," THE FASTEST GROWING SPANISH LANGUAGE SYNDICATED RADIO PROGRAM IN THE COUNTRY
Miami, FL. (April 17, 2017)— AIRE Radio Networks, the largest minority certified Spanish Language radio network and the official radio network of Spanish Broadcasting System, Inc. (SBS) (OTCQX: SBSAA), ("SBS"), announced today an agreement extending its partnership with renowned syndicated radio personality, medical expert and multi award-winning influencer, Dr. Cesar Lozano.
Dr. Lozano will continue to host his daily syndicated program, which authentically engages over 2 million listeners per week through an eclectic blend of motivational messaging and music.
AIRE Radio Networks and Dr. Lozano have established a brand that is empowering Hispanics across the country. The cornerstone of Dr. Lozano's radio program has been to help his listeners embrace life's positive triggers, secure self-love and incorporate daily happy life habits.
The hour-long syndicated radio show airs Monday through Friday exclusively via AIRE Radio Networks. Presently, the program is transmitted across 60 stations, 40 markets and covers 76% of the U.S. Hispanic DMA. In addition, highlights of the program are also available via podcast on iTunes and across Dr. Lozano's social media platforms which reach over 6 million followers.
"I am extremely proud of Dr. Cesar Lozano's accomplishments especially with the success of Por El Placer de Vivir," said Elisa Torres, EVP AIRE Radio Networks, "Our continued partnership is a testament of our commitment to work together to deliver quality radio programming, empowering and engaging the Hispanic community in the U.S. as well as providing our clients the unique opportunity to align their brand with one of the most powerful Hispanic influencers."
"Por El Placer de Vivir was created with the intention of helping people find happiness in all areas of their life. I am extremely humbled by the success of the program as well as the opportunity to engage with a broader audience through radio," said Dr. Cesar Lozano, "I would like to thank AIRE Radio Networks for having confidence in my vision. Together, we have made a positive impact in the lives of many people and I am certain that we will continue to grow the program for years to come."
About Spanish Broadcasting System and AIRE Radio Networks
Spanish Broadcasting System, Inc. is a leading Hispanic media company that owns and operates 17 radio stations located in the top U.S. Hispanic markets of New York, Los Angeles, Miami, Chicago, San Francisco and Puerto Rico, airing the Spanish Tropical, Regional Mexican, Spanish Adult Contemporary, Top 40 and Latin Rhythmic format genres. SBS also operates AIRE Radio Networks, a national radio platform which creates, distributes and markets leading Spanish-language radio programming to over 250 affiliated stations reaching 93% of the U.S. Hispanic audience. SBS also owns MegaTV, a television operation with over-the-air, cable and satellite distribution and affiliates throughout the U.S. and Puerto Rico. SBS also produces live concerts and events and owns multiple bilingual websites and LaMusica, a mobile app providing content related to Latin music, entertainment, news and culture. For more information, visit us online at spanishbroadcasting.com.
About Dr. Cesar Lozano
Medical surgeon, author, international trainer and speaker, TV personality and radio host, Dr. Cesar Lozano, began his career as a volunteer doctor and university professor. He also served as managing director in key public health positions. Later in life, his passion for helping people inject positivity into their lives led him to become the host of the celebrated radio show, "Por El Placer de Vivir", a top-rated program transmitted throughout Latin America. In addition to radio, Dr. Lozano is the author of 10 self-help publications, including the recently published best seller "No Te Enganches #TodoPasa" (Don't get hooked, #Thistooshallpass.) He is also a weekly TV contributor to Monterrey's Televisa News "Vivir Mejor" (Living Better) section and Televisa's international primetime morning show, "Hoy". Dr. Lozano has also been recognized by La Asociación de Conferencistas (ACH) as the 2016 Best Hispanic Speaker of the Americas and has been nominated by Radio Ink for the prestigious 2017 Medallas de Cortez award under the category of Syndicated Personality of the Year. Dr. Lozano is also a leading social media influencer with over 6 million followers across his Facebook, Twitter, Instagram and YouTube pages.
For more information about Dr. Cesar Lozano check out www.cesarlozano.com
MEDIA CONTACT FOR SBS:
Vladimir Gomez
Director of Communications & National Promotions
Brad Edwards
Brainerd Communicators, Inc.
For more information about Dr. Cesar Lozano's Por El Placer de Vivir program, contact Elisa Torres at 786.470.1624 or etorres@aireradionetworks.com.