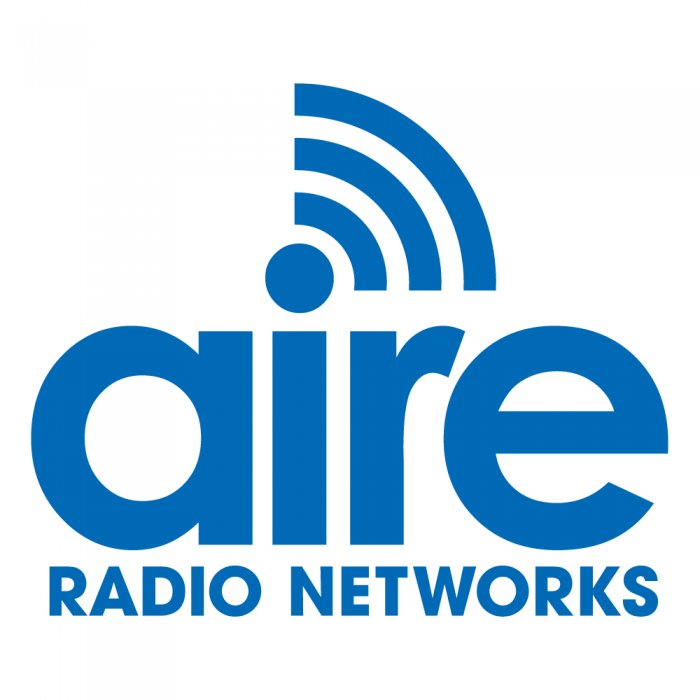 #1 LARGEST MINORITY CERTIFIED SPANISH LANGUAGE RADIO NETWORK NOW WITH OVER 250 RADIO AFFILIATES NATIONWIDE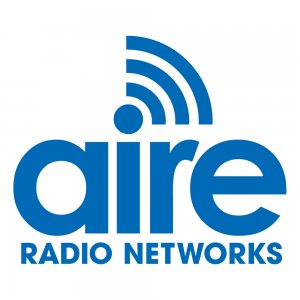 NEW YORK, (Dec. 7, 2016)–AIRE Radio Networks and Intercambio Media announced today an exclusive partnership that will amplify AIRE Radio Network's line-up with Intercambio's En El AIRE prep service and Fuxion audio imaging services effective January 1, 2017. AIRE Radio Networks, Spanish Broadcasting System's #1 largest minority certified Spanish Language radio network, will represent all affiliate relations and ad sales under the new partnership.
This partnership introduces the Reach Network to AIRE's diverse line-ups of radio networks that are all designed to reach and engage Hispanics of various demographics within specific dayparts. AIRE will now reach 93% of the Hispanic DMA with a weekly cume audience of nearly 17 million listeners. *
"Building a radio network that engages Hispanics with quality programming and music experiences across the U.S. has been the cornerstone of AIRE Radio Networks. Our new partnership with Intercambio is another example of our growth and commitment to the Hispanic market," said Elisa Torres, EVP, AIRE Radio Networks. "We are looking forward to working with Intercambio Media on adding an innovative platform to AIRE for our listeners, affiliates and clients."
AIRE Radio Networks is the home to "Por El Placer de Vivir," the nation's unrivaled Spanish Language motivational radio show, hosted by Dr. Cesar Lozano. Dr. Lozano is an influential motivational radio personality who reaches millions of Hispanics through radio, television, podcasts and has over 6 million followers on social media. AIRE also connects advertisers with multicultural audiences through LaMusica, a music streaming app with immersive short-form video content and programming, television and live music events.
*Source: Nielsen Audio DMA, Spring 2016; Various by Ad Sales Daypart; Cume Audience; Total Persons 12+.
AIRE RADIO NETWORKS EXPANDS HISPANIC AUDIENCE REACH WITH INTERCAMBIO MEDIA PARTNERSHIP
#1 LARGEST MINORITY CERTIFIED SPANISH LANGUAGE RADIO NETWORK NOW WITH OVER 250 RADIO AFFILIATES NATIONWIDE
NEW YORK, (Dec. 7, 2016)–AIRE Radio Networks and Intercambio Media announced today an exclusive partnership that will amplify AIRE Radio Network's line-up with Intercambio's En El AIRE prep service and Fuxion audio imaging services effective January 1, 2017. AIRE Radio Networks, Spanish Broadcasting System's #1 largest minority certified Spanish Language radio network, will represent all affiliate relations and ad sales under the new partnership.
This partnership introduces the Reach Network to AIRE's diverse line-ups of radio networks that are all designed to reach and engage Hispanics of various demographics within specific dayparts. AIRE will now reach 93% of the Hispanic DMA with a weekly cume audience of nearly 17 million listeners. *
"Building a radio network that engages Hispanics with quality programming and music experiences across the U.S. has been the cornerstone of AIRE Radio Networks. Our new partnership with Intercambio is another example of our growth and commitment to the Hispanic market," said Elisa Torres, EVP, AIRE Radio Networks. "We are looking forward to working with Intercambio Media on adding an innovative platform to AIRE for our listeners, affiliates and clients."
AIRE Radio Networks is the home to "Por El Placer de Vivir," the nation's unrivaled Spanish Language motivational radio show, hosted by Dr. Cesar Lozano. Dr. Lozano is an influential motivational radio personality who reaches millions of Hispanics through radio, television, podcasts and has over 6 million followers on social media. AIRE also connects advertisers with multicultural audiences through LaMusica, a music streaming app with immersive short-form video content and programming, television and live music events.
*Source: Nielsen Audio DMA, Spring 2016; Various by Ad Sales Daypart; Cume Audience; Total Persons 12+.

---
About AIRE Radio Networks
AIRE Radio Networks, is a minority certified division of Spanish Broadcasting System (NASDAQ: SBSA) the largest publicly traded Hispanic-controlled media and entertainment company in the U.S. AIRE Radio Networks harnesses the power of SBS' radio and services in the top U.S. Hispanic markets. With over 250 affiliates, 18 owned and operated stations, and targeted network vehicles reaching nearly 17 million listeners in an average week in more than 79 markets, AIRE Radio Networks is supported by national scale solutions; multi-genre programming; MegaTV's television operation with over-the-air, cable and satellite distribution and affiliates throughout the U.S. and Puerto Rico; live concerts and events; 21 bilingual websites, LaMusica app, a mobile app providing content related to Latin music, entertainment, news and culture. AIRE Radio Networks programs include Latino superstars and megabrands such as radio's best DJ Alex Sensation and his La Mezcla con Alex Sensation; and celebrated self-renovation expert Dr. Cesar Lozano and his Por el Placer de Vivir con Cesar Lozano plus 24-Hour music formats La Raza; Tropical, and Latino Pop/AC.
For more information on AIRE Radio Networks and Intercambio Media prep and imaging services, please contact Elisa Torres at 786.470.1624 or etorres@aireradionetworks.com or Michelle Marino at 646.710.2624 mmarino@aireradionetworks.com.
---
Media & Press Contact for SBS-AIRE RADIO NETWORKS:
Vladimir Gómez
Director of Communications & National Promotions
vgomez@sbscorporate.com
(786) 470-1644