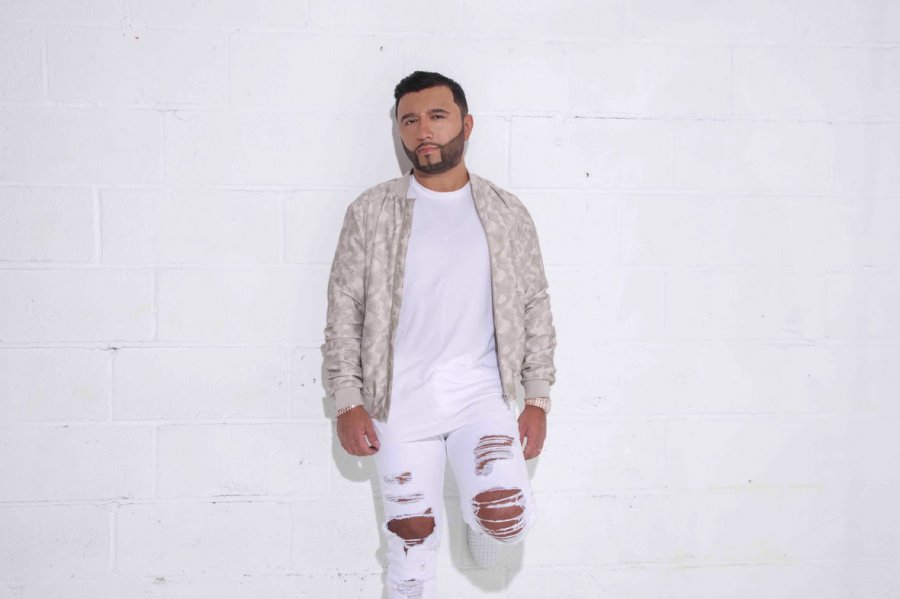 THE TWO-HOUR LONG WEEKEND SHOW LAUNCHES THIS SEPTEMBER AND MARKS THE NATIONAL SYNDICATION OF 'LA MEZCLA CON ALEX SENSATION', THE NUMBER ONE RATED MID-DAY RADIO SHOW IN THE COUNTRY, REGARDLESS OF LANGUAGE
Miami, FL. (September 11, 2018)— AIRE Radio Networks, the largest minority certified Spanish Language radio network in the country and the official radio network of Spanish Broadcasting System, Inc. ("SBS") (OTCQB: SBSAA), announced today, the September launch of 'La Mezcla con Alex Sensation', the first syndicated radio program ever hosted by Alex Sensation.
"Alex Sensation is one of the most prevailing music DJs and artists in the Hispanic market today and it is only fitting that we showcase his undeniable talent on a national platform making it readily available to audiences nationwide," stated Elisa Torres, EVP, National and Network, AIRE Radio Networks.
The two-hour radio show will be comprised of Alex Sensation's top music mix of the week, which includes a medley of Latin and popular music genres. The show is set to premiere in the following markets as part of the first phase of its syndication:
Philadelphia, Pennsylvania
• Tampa, Florida
• West Palm Beach, Florida
• Minneapolis, Minnesota
• Providence, Rhode Island
• Hartford, Connecticut
• Greenville, South Carolina
• Springfield, Connecticut
• New Haven Connecticut
• Meriden, Connecticut
• Waterbury, Connecticut
• Richmond, Virginia
• Raleigh, North Carolina
• Indianapolis, Indiana
• San Angelo, TX
• Tulsa, Oklahoma
Additional markets will be announced at a later date.
Colombian born Alex Sensation, who is also recognized as El Mezclu, started his career when he was only a teenager as a night club DJ at the famous Copacabana in New York. Here is where he was discovered by a former SBS programming director and was invited to join the DJ roster at WSKQ-FM Mega 97.9FM, where he launched "La Mega Mezcla con Alex Sensation". Sensation became an instant hit and has gained a worldwide fan base due to the popularity of the show and his ability to mix all kinds of music genres. La Mega Mezcla con Alex Sensation, is currently the #1 midday show regardless of language in the New York tri-state area. The long-standing success of the program has also resulted in numerous extensions of the brand, such as its inclusion in the programming line-up of SBS's El Nuevo Zol's 106.7FM in Miami, FL as well as two annual and historically sold out arena-scaled concerts: "Mega Mezcla" in New York, NY and "MiamiBash" in Miami, FL. Alex Sensation can also be heard on his own music station within the LaMusica app.
In addition to becoming one of the most influential music taste-makers in radio and the music industry, Alex Sensation, is also a recording music artist and has collaborated with some of the biggest Latin music stars such as Bad Bunny, Ozuna, Gente de Zona, Yandel and Shaggy amongst others.
"My passion has always been to energize our listeners through their enjoyment of music. It doesn't matter if they are listening at home, work, a family event, a nightclub or a concert, music is how I directly connect with my listeners and I'm excited to use this platform as a way to further engage with a broader audience," said Alex Sensation. "The syndication of my music mixes has always been a goal for me and I'm excited for the opportunity to launch the show with AIRE Radio Networks."
For all syndication inquiries and details, contact Blanca Navas, Vice President, Affiliate Sales at bnavas@aireradionetworks.com.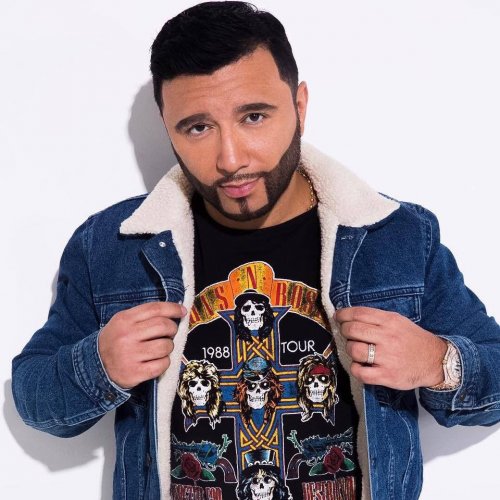 Follow AIRE Radio Networks on Social Media:
facebook.com/AireRadioNetworks
twitter.com/AireRadioNet
https://www.spanishbroadcasting.com/brands-businesses/radio-stations/aire-network/aire-radio-networks
---
About Spanish Broadcasting System, Inc. and AIRE Radio Networks
Spanish Broadcasting System, Inc. is a leading Hispanic media company that owns and operates 17 radio stations located in the top U.S. Hispanic markets of New York, Los Angeles, Miami, Chicago, San Francisco and Puerto Rico, airing the Spanish Tropical, Regional Mexican, Spanish Adult Contemporary, Top 40 and Latin Rhythmic format genres. SBS also operates AIRE Radio Networks, a national radio platform which creates, distributes and markets leading Spanish-language radio programming to over 235 affiliated stations reaching 94% of the U.S. Hispanic audience. SBS also owns MegaTV, a television operation with over-the-air, cable and satellite distribution and affiliates throughout the U.S. and Puerto Rico. SBS also produces live concerts and events and owns multiple bilingual websites, including www.LaMusica.com, an online destination and mobile app providing content related to Latin music, entertainment, news and culture. For more information, visit us online at www.spanishbroadcasting.com.
---
For all syndication inquiries and details AIRE Radio Networks:
Blanca Navas
Vice President, Affiliate Sales
bnavas@aireradionetworks.com
Media Contact SBS/AIRE Radio Networks:
Vladimir Gomez
Vice President, Corporate Communications
vgomez@sbscorporate.com
(786) 470-1644