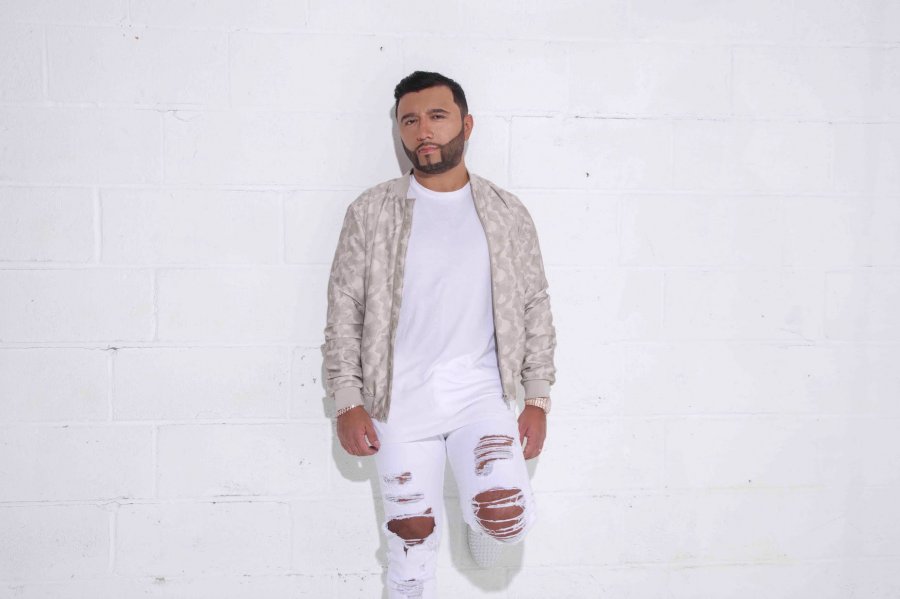 BREAKS 300 MILLION STREAMS WITH "QUE VA" FEAT. OZUNA
ALEX SENSATION TO RELEASE NEW SINGLE "FANTASIA" FEAT. BAD BUNNY
Miami, FL. (December 12, 2017)—Alex Sensation, the most influential DJ in the US Hispanic community on the airwaves of Mega 97.9FM in #MegaYork and El Nuevo Zol 106.7FM in South Florida, adds yet another achievement to his repertoire by surpassing 300 million streams with his International hit single "QUE VA" alongside Ozuna. The artist celebrates the big news as he prepares for the release of his next single, "FANTASÍA"; this time in collaboration with Bad Bunny.
As of today, "Que Va" has been certified as Platinum Record in the United States, Mexico and Ecuador by the RIAA, Triple Platinum in Colombia, Double Platinum in Central America and Peru, and additionally it is a Gold Record in Argentina, Spain, and Chile.
"QUE VA" MAINTAINS A TOP 15 POSITION IN 15 COUNTRIES!
All digital platforms are part of the success of "Que Va", accumulating 300 million streams combine. Additionally, the song maintains itself in the Top 15 of the most popular songs in USA and in 14 countries across Latin America, and at #67 on the Global chart.
Among, SBS radio stations, "Que Va" is the most listened to song in the nation.
Alex Sensation just wrapped a successful US tour alongside, Marc Anthony, where he accompanied the legendary singer-songwriter on stage in 20 cities.
The artist now looks at 2018 with plans to release his next single. The record titled "FANTASÍA" will be in collaboration with Bad Bunny. The music video was filmed a few weeks ago in the city of Miami, and both assets will be released at the beginning of the year.
Alex Sensation is signed to In-Tu Linea, where he released "Que Va" and will present his first studio album. The album will count with multiple collaborations including J Balvin, Nicky Jam, Ozuna, Bad Bunny, and more
Don't miss Alex Sensation Monday-Friday on the airwaves of Mega 97.9FM in #MegaYork #NewYork and simultaneously on El Nuevo Zol 106.7FM in South Florida. Tune in via LaMusica APP available on Apple and Android.
# # #
Media & Press Contact SBS: 
Vladimir Gomez, vgomez@sbscorporate.com, (786) 470-1644