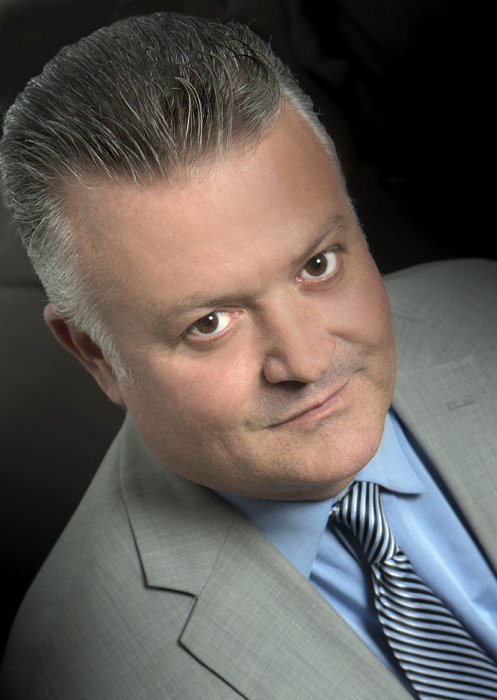 Miami, FL. (May 10, 2017)—Spanish Broadcasting System, Inc. ("SBS"/ (OTCQX: SBSAA) today announced that Donny Hudson has been named General Manager and Vice President of SBS Miami supervising all operations at WXDJ-FM (EL NUEVO ZOL 106.7FM), WRMA-FM (RITMO 95.7FM), WCMQ-FM (ZETA 92.3FM), and the LaMusica app. The appointment is effective immediately.
Mr. Hudson has been with SBS for eighteen years and previously held various managerial positions including SVP of Sales, Local Sales Manager, and Director of Local Sales.
Prior to joining Spanish Broadcasting System (SBS), Hudson served as EVP of Sales for America CV Network/ America TeVe. He also worked in sales at HBC for WRTO-98.3FM, WAMR-107.5FM and WQBA-1140AM, WAQI-710AM and then as General Sales Manager of WRTO-98.3FM. He started his radio career at WSUA-Radio Suave after graduating from the University of Miami in 1989 with a Degree in Broadcasting. He is a proud Miami native.
"Donny's radio experience and acumen are a matter of indisputable record and we're confident in his leadership abilities and ability to take our Miami stations to the highest level of operational excellence. He knows radio, he knows the advertisers, he knows the Company and its people and he's intimately familiar with our Miami stations and audiences. No one is more qualified to take over the reins of SBS Miami," stated, Albert Rodriguez COO of SBS.
"I am extremely excited for this opportunity and look to continue using my experience and relentless drive to grow SBS Miami shares while working alongside the great team and family that we have at SBS Miami," stated Donny Hudson.
"Donny's track record in South Florida media has proven him to be one of the most effective leaders in our business. Donny, throughout the years has left historical revenue marks that have remained untouched through its time. In 2005, Donny and his team led WXDJ to finish number one in revenue, ahead of all Miami radio stations regardless of language. These established benchmarks will remain constant in 2017, as part of his strategic revenue and operational action plan. As we continue to work on strengthening and revolutionize the radio marketplace, we are confident that Donny and the Miami team will solidify its leadership position in our home market for the company," stated Eric Garcia, CRO of SBS Radio Division & General Manager of SBS New York.
Donny's vision for the radio industry has been honed and cultivated over decades of hands-on radio broadcasting experience plus a vast knowledge of effective sales and management philosophies across media platforms.
Mr.Hudson will immediately assume his duties and responsibilities. He will be based at the Company's Miami Broadcast Center headquarters reporting to COO, Albert Rodriguez.
About Spanish Broadcasting System, Inc.
Spanish Broadcasting System, Inc. is a leading Hispanic media company that owns and operates 17 radio stations located in the top U.S. Hispanic markets of New York, Los Angeles, Miami, Chicago, San Francisco and Puerto Rico, airing the Spanish Tropical, Regional Mexican, Spanish Adult Contemporary, Top 40 and Latin Rhythmic format genres. SBS also operates AIRE Radio Networks, a national radio platform which creates, distributes and markets leading Spanish-language radio programming to over 250 affiliated stations reaching 93% of the U.S. Hispanic audience. SBS also owns MegaTV, a television operation with over-the-air, cable and satellite distribution and affiliates throughout the U.S. and Puerto Rico. SBS also produces live concerts and events and owns multiple bilingual websites and LaMusica, a mobile app providing content related to Latin music, entertainment, news and culture. For more information, visit us online at spanishbroadcasting.com.
MEDIA CONTACT FOR SBS:
Vladimir Gomez
Brad Edwards
Brainerd Communicators, Inc.