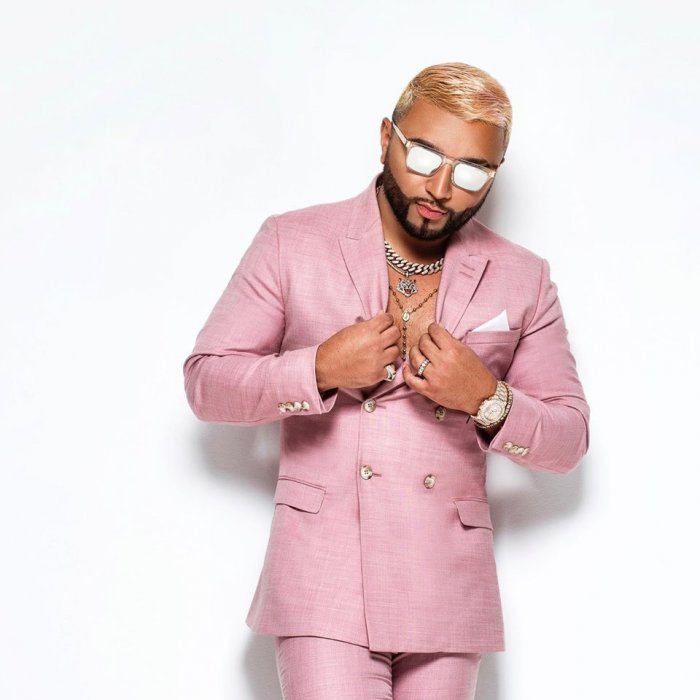 SUNDAY SEPTEMBER 8TH @ NAUTILUS BY ARLO SOUTH BEACH, DON'T MISS THE HOTTEST PERFORMANCES BY INTERNATIONAL ARTIST- ALEX SENSATION AND SPECIAL GUESTS
Miami, FL. (September 6, 2019)—LaMusica App and El Nuevo Zol 106.7FM, Beach House Presented by Yuengling Golden Pilsner Beer, Miami Lakes AutoMall and Viva Live TV, at Nautilus by Arlo, South Beach will feature today's biggest Latin superstars, Alex Sensation and special surprise guests. In an unprecedented event, Sunday September 8th, goers will experience a day jam-packed with summer fun at the hottest beach party.
El Nuevo Zol 106.7FM, LaMusica App, Beach House has a lineup that is extremely promising and will definitely keep audiences on their feet as they dance to live music. It's an event that it would not disappoint.
"We are pleased to bring to South Florida for a fourth year, El Nuevo Zol 106.7 FM Beach House," said Donny Hudson Vice-President of Sales & General Manager of SBS Miami. "We are thrilled to add this beach house to our roster of exclusive events for SBS Miami & and our partners. It speaks volumes that Yuengling Golden Pilsner Beer, Miami Lakes AutoMall and Viva Live TV immediately signed off on their participation for this event. We are working on creating new opportunities for our partners, who are asking for exclusive content that allows them to engage with our audience in a manner that is purely organic."
"Rain or shine, Alex Sensation, will have Nautilus by Arlo, South hyped all day long during El Zol Beach House 2019!," stated "Jammin" Johnny Caride, Director of Programming, On Air Personality of El Zol 106.7FM.
Don't miss El Nuevo Zol 106.7FM Beach House. Join our social media conversation using hashtag: #ZOLBEACHHOUSE19 #HAZTUDIADEORO.
Important Information: Get your Fast Access pass for the biggest summer beach party https://vip.lamusica.com/product/beach-house-2019/. Doors open at 11am (EST).All attendees must be over 21+.
About Spanish Broadcasting System, Inc:
Spanish Broadcasting System, Inc. (SBS) owns and operates radio stations located in the top U.S. Hispanic markets of New York, Los Angeles, Miami, Chicago, San Francisco and Puerto Rico, airing the Tropical, Regional Mexican, Spanish Adult Contemporary, Top 40 and Urbano format genres. SBS also operates AIRE Radio Networks, a national radio platform of over 250 affiliated stations reaching 94% of the U.S. Hispanic audience. SBS also owns MegaTV, a network television operation with over-the-air, cable and satellite distribution and affiliates throughout the U.S. and Puerto Rico, produces a nationwide roster of live concerts and events, and owns a stable of digital properties, including LaMusica, a mobile app providing Latino-focused audio and video streaming content and HitzMaker, a new-talent destination for aspiring artists. For more information, visit us online at www.spanishbroadcasting.com.
Media Contact SBS:
Vladimir Gomez
VP, Corporate Communications
(786) 470-1644