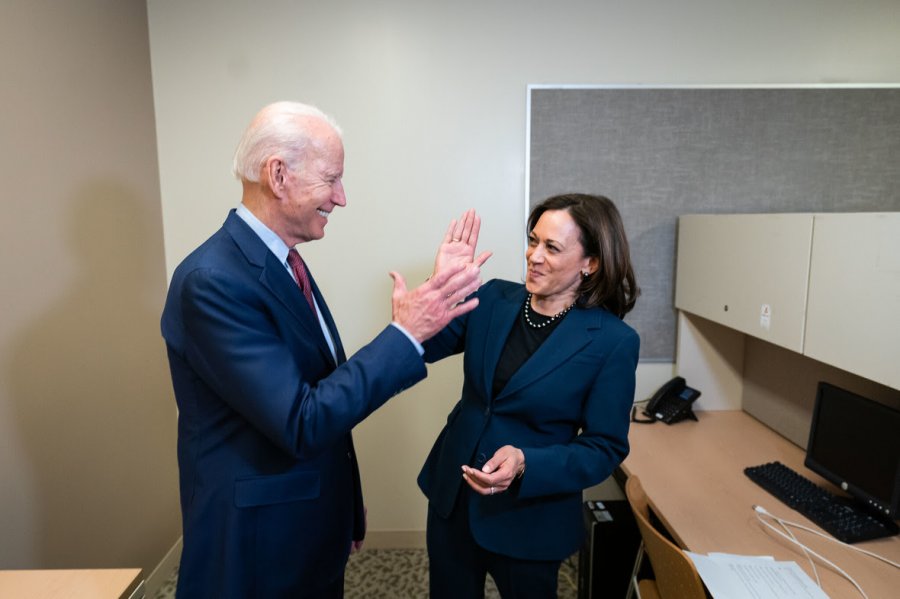 "MEGA NEWS" ANCHOR MARIO ANDRES MORENO CONDUCTS FIRST SIT DOWN INTERVIEW WITH SENATOR HARRIS FOR A HISPANIC TELEVISION AND RADIO STATION
THE EXCLUSIVE INTERVIEW WILL AIR TODAY, AUGUST 31ST AT 5:00 PM ET AND 11:00 PM ET ON MEGATV AND Z92.3FM SIMULTANEOUSLY
THE INTERVIEW WILL ALSO BE AVAILABLE VIA Z92.3FM ON WWW.LAMUSICA.COM, LAMUSICA APP, AND MEGATV PROPERTIES ON YOUTUBE, FACEBOOK AND TWITTER
MIAMI, FL. (August 31, 2020)—MegaTV network and the leading top-rated Hispanic, radio station in South Florida, Z92FM (92.3FM), both properties of Spanish Broadcasting System, Inc. ("SBS") (OTCQX: SBSAA), the leading Minority certified, Hispanic multimedia and entertainment company in the U.S., announced today that it will air an exclusive sit-down interview with Senator Kamala Harris, on Monday August 31st, at 5:00 PM ET and 11:00 PM (ET). MegaTV and Z 92.3FM (92.3FM) respected journalist Mario Andres Moreno, conducted the interview in which discusses the most important issues for the Hispanic community in the U.S.
Senator Kamala Harris who's Joe Biden's running mate is the first-generation daughter of Indian and Jamaican immigrants. Senator Harris has worked her entire career for justice and equality, as District Attorney of San Francisco, as Attorney General of California, and as the Senator from California. Now, she will continue that fight as the next Vice President of the United States for the democratic party.
Highlights of the interview to air today on "Mega News" and Z 92.3FM (92.3FM) "De Vuelta a Casa" with Mario Andres and Laura Garcia at 5:00 PM ET.
The interview will also be available via Z92.3FM (92.3FM) live simultaneously on www.lamusica.com, LaMusica App, and MegaTV properties on YouTube, Facebook and Twitter.
Transcript available under request (Please email vgomez@sbscorporate.com for a copy).
CONTACT: Vladimir Gomez, VP Corporate Communications, +1 (786) 805-2545, vgomez@sbscorporate.com
About Spanish Broadcasting System, Inc.
Spanish Broadcasting System, Inc. (SBS) owns and operates radio stations located in the top U.S. Hispanic markets of New York, Los Angeles, Miami, Chicago, San Francisco and Puerto Rico, airing the Tropical, Regional Mexican, Spanish Adult Contemporary, Top 40 and 'Movimiento' format genres. SBS also operates AIRE Radio Networks, a national radio platform of over 300 affiliated stations reaching 95% of the U.S. Hispanic audience. SBS also owns MegaTV, a network television operation with over-the-air, cable and satellite distribution and affiliates throughout the U.S. and Puerto Rico, produces a nationwide roster of live concerts and events, and owns a stable of digital properties, including LaMusica, a mobile app providing Latino-focused audio and video streaming content and HitzMaker, a new-talent destination for aspiring artists. For more information, visit us online at www.spanishbroadcasting.com.
Media Contact SBS:
Vladimir Gomez
VP, Corporate Communications
(786) 394-9000 Ext. 1144