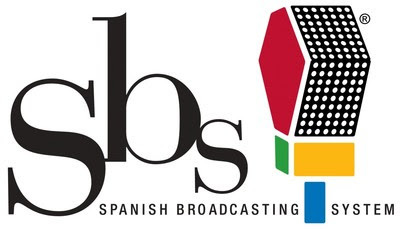 Miami, FL – May 18, 2022 –-Soaring revenue gains at its radio division carried Spanish Broadcasting System to $40.40 million in first quarter 2022 revenue, up a staggering 64% from $24.64 million in the same period last year. The Hispanic media company's radio division delivered the lion's share of dollars, as revenues shot up 75% year over year to $38.03 million from $21.76 million. The growth drivers, according to the company, were a return of special events revenue, where SBS is a major player in large scale concerts, along with local, network, and digital ad sales.
The results are also noteworthy in that SBS joins the list of radio owners that have exceeded their pre-COVID 2019 revenue levels, joining iHeartMedia, Townsquare Media and Salem Media Group. SBS radio billings grew 12% compared to Q1 2019. Meanwhile, the company's MegaTV-branded television group struggled in first quarter as revenues tumbled 18% to $2.37 million, which SBS attributed to lower national, barter and local sales.
Thanks to a 31% profit margin, radio operating income surged 151% year-over-year to $11.66 million from $4.64 million. However, the TV division reported a steeper loss of $1.16 million, compared to a loss of $736,000 one year earlier.
Total operating income came in at $6.68 million, up 368% from $1.43 million one-year earlier.
SBS narrowed its net loss to $1.67 million, or 21 cents per share, compared to $9.28 million or $1.26 a share one-year earlier.
Following the acquisition of Orlando's WPYO (95.3) and Tampa's WSUN (97.1) from Cox Media Group, SBS flipped the stations to its tropical "El Zol" format in early May and recently added "El Despelote" with Rocky the Kid and La Burbu in mornings and "El Molusco y los Reyes de la Punta" in afternoons, from each show's flagship in Puerto Rico.
"We've started off strong in 2022 and are preparing to rollout a number of progressive audience initiatives, among which is the recent addition of our two-station Orlando and Tampa duopoly, which has significantly expanded our footprint in Florida, making SBS the largest Hispanic radio platform in that high-growth state," Chairman and CEO Raúl Alarcón said in a news release. "In addition to our audio division, our digital and mobile revenues are accelerating, and our live events platform is positioned to have an extraordinary year."
'Greatness Happens Here'
SBS piggybacked the announcement of its Q1 results with the launch of its 2022 virtual newfront, touting its ability to reach 25 million U.S. Hispanics each week across its audio, digital and live music platforms. Alarcón said the theme "Greatness Happens Here" also marks a call-to action to the advertising community. "It's time for us to receive equal opportunities and fair share," he said.
The three-minute video presentation, featuring recently appointed SBS President Albert Rodriguez, takes viewers behind the scenes at the company's headquarters to pitch its radio stations, Aire Radio Networks, LaMusica streaming app, MegaTV and its live music division, SBS Entertainment. "Spanish Broadcasting System was founded over 40 years ago by Pablo Raúl Alarcón, a Cuban immigrant, who had dreams of super-serving U.S. Hispanics with relatable news, information and entertainment, said Rodriguez. "We continue to uphold his legacy by creating culturally engaging programming and experiences and expanding our footprint in concert with Hispanics of all backgrounds from coast-to-coast." As part of the virtual newfront, the minority-owned company provides a deeper look at its portfolio on an interactive website.
Source: INSIDE RADIO**
Acerca de Spanish Broadcasting System, Inc.
Spanish Broadcasting System, Inc. es propietaria y operadora de 17 estaciones de radio situadas en los principales mercados hispanos estadounidenses de Nueva York, Los Ángeles, Miami, Chicago, San Francisco y Puerto Rico, y transmite los géneros de formato Tropical en Español, Mexicano Regional, Adulto Contemporáneo en Español, Top 40 y Rítmico Latino. SBS opera también AIRE Radio Networks, una plataforma de radio nacional que crea, distribuye y comercializa programación líder de radio en español para más de 250 estaciones afiliadas que llegan al 95% de la audiencia hispana de los Estados Unidos. SBS también es propietaria de MegaTV, una operación de televisión con distribución en señal abierta, cable y satélite, y afiliadas en los Estados Unidos y Puerto Rico. SBS produce además eventos y conciertos en vivo, y posee múltiples sitios web bilingües, incluso LaMusica, una aplicación móvil que ofrece contenidos relacionados con la música, el entretenimiento, la cultura y las noticias latinas. Para más información, visítenos en Internet en www.spanishbroadcasting.com
MEDIA CONTACT SBS
Marlene Maseda
Fusion 4 Media
Marlene@fusion4media.com
©2022 Fusion 4 Media PR | MIAMI, FL.