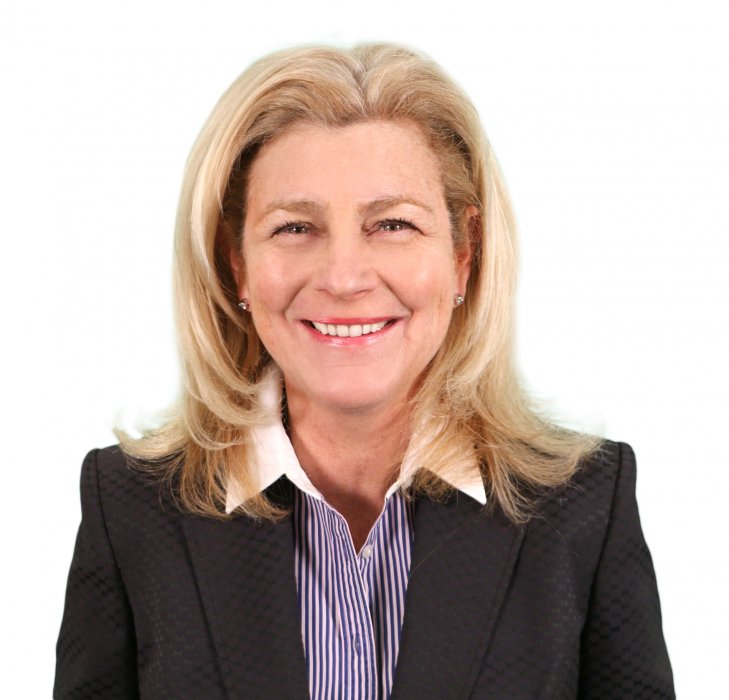 VETERAN RADIO EXECUTIVE WITH 30 YEARS OF EXPERIENCE
New York, NY. (February 28, 2018)— Spanish Broadcasting System, Inc. (the "Company" or "SBS") (OTCQX: SBSAA) is pleased to announce the appointment of Maire Mason as Vice President, General Manager of the New York market, WSKQ-Mega 97.9FM and WPAT-Amor 93.1FM. Mrs. Mason will lead the Company's NY-based sales teams across Radio, Digital and Experiential Marketing. In this role, Mrs. Mason will work closely with clients in the tri-state area to help them engage our audience and implement effective advertising and sales strategies to meet evolving market trends. Mrs. Mason will continue to be based in New York and will report to Albert Rodriguez, COO of SBS.
Most recently, Mason served as Vice President, General Manager leading advertising sales operations in New York for Cumulus Radio. Previously, she served as Director of Sales and Marketing for Merlin Media LLC. From 2009 to 2011 she served as General Manager of Univision Communications Inc, as well as the Vice President, General Manager of CBS Radio Inc. Mrs. Mason is an accomplished executive with 30+ years of media experience. Exceptional work ethic, combined with relentless desire to win, has fueled consistent gains in revenue, profit and market share throughout her career.
"Maire is the consummate ad sales executive and one of the most driven and creative leaders on our Sales team now in New York. She's a veteran of the business who comes to the role with passion and deep experience that will elevate how we serve our clients in the area. New York is a highly competitive market and Maire is the kind of Sales leader our team needs to meet the rapidly changing advertising landscape" said Albert Rodriguez, COO of SBS. "Her understanding of our diverse audience will ensure we continue to push barriers while delivering strategic results to make a lasting difference with our clients.
"I am thrilled to become an integral member of SBS NY, the nation's leading Spanish-language broadcast stations," said Mrs. Mason. "Given the vast success of SBS's programming lineup, and the impressive progress of the Company on all fronts, this is clearly a wonderful time to be at the nation's preeminent Spanish-language media company. I look forward to working with SBS's well-respected staff as well as New York's talented management team as we continue to build upon the Network's success."
She holds a bachelor's degree of Arts in Psychology from Immaculata College, and was recognized twice on the "Most Influential Women in Radio" list compiled by trade magazine, Radio Ink.
# # #
About Spanish Broadcasting System, Inc.
Spanish Broadcasting System, Inc. owns and operates 17 radio stations located in the top U.S. Hispanic markets of New York, Los Angeles, Miami, Chicago, San Francisco and Puerto Rico, airing the Spanish Tropical, Regional Mexican, Spanish Adult Contemporary, Top 40 and Latin Rhythmic format genres. SBS also operates AIRE Radio Networks, a national radio platform which creates, distributes and markets leading Spanish-language radio programming to over 300 affiliated stations reaching 94% of the U.S. Hispanic audience. SBS also owns MegaTV, a television operation with over-the-air, cable and satellite distribution and affiliates throughout the U.S. and Puerto Rico. SBS also produces live concerts and events and owns multiple bilingual websites, including www.LaMusica.com, an online destination and mobile app providing content related to Latin music, entertainment, news and culture. For more information, visit us online at www.spanishbroadcasting.com.
Media Contact SBS: 
Vladimir Gomez, vgomez@sbscorporate.com, (786) 470-1644.