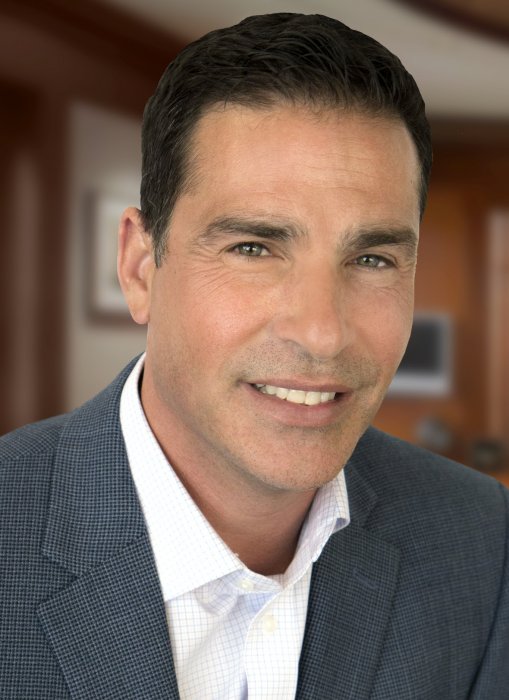 Miami, Fla. (July 15, 2020.) —Spanish Broadcasting System, Inc. ("SBS") (OTCQX: SBSAA), the leading Minority certified, Hispanic multimedia and entertainment company in the U.S., announced today that Chief Financial Officer, Jose I. Molina was named to Radio + Television Business Report, "Top 15 Broadcast's Best Finance Leaders" list. This award marks the first time Jose I. Molina has been honored by the publication in this category. This year's crop of honorees are single out for their leadership accomplishments by RBR+TVBR readers, with reader nominations- people who know the radio and television business from the inside-along with research and editorial evaluation determining the final list.
The industry's top radio and television finance executives according to RBR+TVBR have demonstrated leadership prowess, fiscal skills, and the acknowledged respect of their peers.
Albert Rodriguez, COO of SBS commented, "Jose is much deserving of this recognition, and we couldn't be more proud of his accomplishments and contributions to the growth of the SBS group of companies. His visionary leadership style and extensive knowledge of financial services has led him to be one of the top leaders not only in our organization, but the industry as a whole," said Rodriguez. "This recognition is a reflection of Jose's unique ability to elevate the overall service offerings of the company."
"This is a select group of experienced and successful leaders in our industry. My inclusion on this list is because I work with the best team in radio," remarked Chief Financial Officer, Jose I. Molina.
José I. Molina re-joined SBS as our Chief Financial Officer in January 2019 and is responsible for our financial affairs, operational and investor relations matters. Mr. Molina has over 20 years of experience in corporate finance leadership and public accounting roles including broad experience in mergers and acquisitions, capital markets and corporate restructuring.
From 2001 – 2015, Mr. Molina was the Senior Vice President of Finance at SBS and served as a member of the senior management team, advisor to the C-suite and liaison with the investment community.
Mr. Molina has been a Certified Public Accountant (CPA) in Florida since 1997. He holds a Master of Professional Accounting and a Bachelor of Science in Accounting with Honors from the Fischer School of Accounting at the University of Florida.
Mr. José I. Molina represents examples of the tremendous world-class talent that has emerged from the Hispanic community to serve in top leadership roles across all parts of America.
The complete Top 15 list was revealed in the Summer 2020 issue. Congratulations Mr. José I. Molina on behalf of the SBS family.
About Spanish Broadcasting System, Inc.
Spanish Broadcasting System, Inc. owns and operates 17 radio stations located in the top U.S. Hispanic markets of New York, Los Angeles, Miami, Chicago, San Francisco and Puerto Rico, airing the Spanish Tropical, Regional Mexican, Spanish Adult Contemporary, Top 40 and Latin Rhythmic format genres. SBS also operates AIRE Radio Networks, a national radio platform which creates, distributes and markets leading Spanish-language radio programming to over 250 affiliated stations reaching 95% of the U.S. Hispanic audience. SBS also owns MegaTV, a television operation with over-the-air, cable and satellite distribution and affiliates throughout the U.S. and Puerto Rico. SBS also produces live concerts and events and owns multiple bilingual websites, including LaMusica, a mobile app providing content related to Latin music, entertainment, news and culture. For more information, visit us online at www.spanishbroadcasting.com.
Media Contact SBS:
Vladimir Gomez
VP, Corporate Communications
(786) 394-9000 Ext. 1144