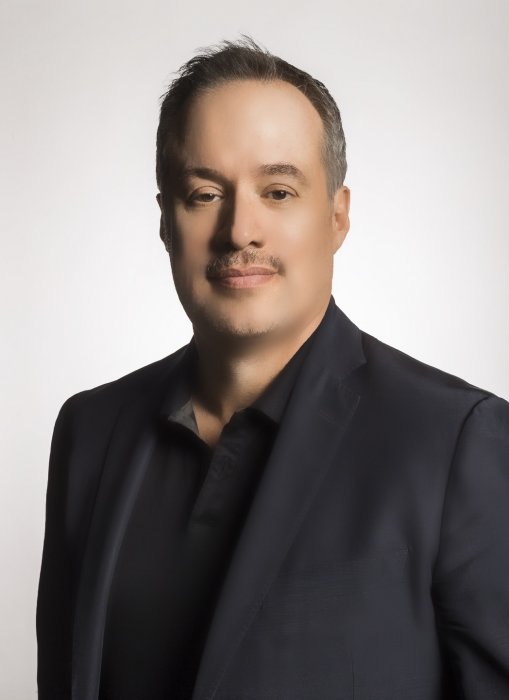 Miami, FL. (May 18th, 2020)—Spanish Broadcasting System, Inc. ("SBS") (OTCQX: SBSAA), the leading Minority certified, Hispanic multimedia and entertainment company in the U.S., announced today that COO, Albert Rodriguez was named to Radio Ink's "Radio's Top 20 Leaders" list. This award marks the first time Mr. Rodriguez has been honored by the magazine in this category. This list was comprised of leaders who were voted on by the readers and foot soldiers of the radio industry.
The Radio's Top 20 Leaders are comprised of the managers and owners they enjoyed working for, the leaders they learned the most from and those who have helped move this industry forward.
"To be recognized by Radio Ink as one of the Radio's Top 20 Leaders is an honor which I would like to share with the millions of Hispanic entrepreneurs in America who are transforming and shaping our industry," says Albert Rodriguez COO of SBS. "It's certainly humbling to be recognized by the radio industry and my peers. I would like to dedicate this award to the hardworking SBS family."
"Albert Rodriguez is a terrific example of a leader who understands not only the business of radio but the people who work in it. His ability to tap into the best in his team and to inspire, motivate, and lead them is what makes him a top leader in the radio industry," stated Deborah Parenti, Publisher Radio Ink, RBNR, TVBR, Podcast Business Journal.
Albert Rodriguez was appointed Chief Operating Officer on May 16th 2012. Mr. Rodriguez is responsible for the day-to-day operations of the Company and oversees the revenue and profit performance of the Company's consolidated operations, including radio, television, interactive and entertainment divisions.
Previously, Mr. Rodriguez was the Chief Revenue Officer of the television segment and General Manager of the Miami television market from October 12, 2010 to January 6, 2011, General Manager of the Miami television market from January 21, 2010 through October 11, 2010, and General Sales Manager for the Miami radio market from November 1999 through January 2010. Prior to joining the Company's television segment, from November 1999 through January 2010, Mr. Rodriguez was the General Sales Manager for the Company's radio properties in Miami – WCMQ-FM 92.3 "Clásica 92FM", WRMA-FM 106.7FM "Romance", and WXDJ-FM 95.7 "El Zol 95FM." In 2005, Mr. Rodriguez set the record for El Zol 95.7FM being the highest billing station in Florida's history.
Mr. Rodriguez represents examples of the tremendous world-class talent that has emerged from the Hispanic community to serve in top leadership roles across all parts of America.
The complete list was revealed in the current May issue. Congratulations Mr. Rodriguez on behalf of the SBS family.
About Spanish Broadcasting System, Inc.
Spanish Broadcasting System, Inc. owns and operates 17 radio stations located in the top U.S. Hispanic markets of New York, Los Angeles, Miami, Chicago, San Francisco and Puerto Rico, airing the Spanish Tropical, Regional Mexican, Spanish Adult Contemporary, Top 40 and Latin Rhythmic format genres. SBS also operates AIRE Radio Networks, a national radio platform which creates, distributes and markets leading Spanish-language radio programming to over 250 affiliated stations reaching 95% of the U.S. Hispanic audience. SBS also owns MegaTV, a television operation with over-the-air, cable and satellite distribution and affiliates throughout the U.S. and Puerto Rico. SBS also produces live concerts and events and owns multiple bilingual websites, including LaMusica, a mobile app providing content related to Latin music, entertainment, news and culture. For more information, visit us online at www.spanishbroadcasting.com.
Media Contact SBS:
Vladimir Gomez
VP, Corporate Communications
(786) 394-9000 Ext. 1144