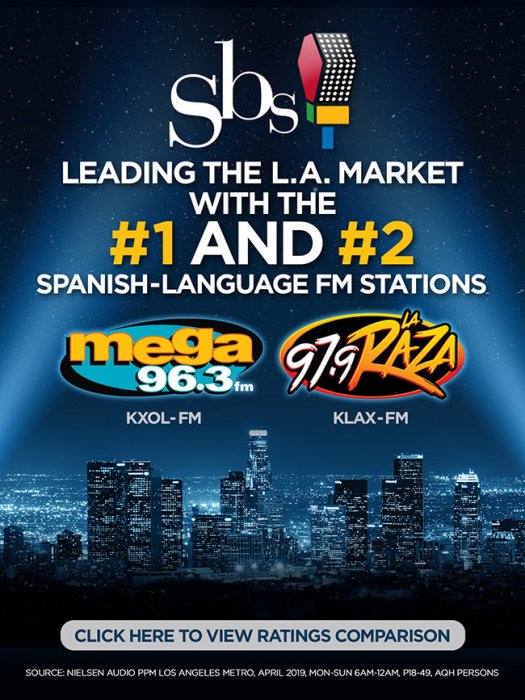 For more information,
please contact: Elisa Torres
786-470-1624
About Spanish Broadcasting System, Inc.
Spanish Broadcasting System, Inc. (SBS) owns and operates radio stations located in the top U.S. Hispanic markets of New York, Los Angeles, Miami, Chicago, San Francisco and Puerto Rico, airing the Tropical, Regional Mexican, Spanish Adult Contemporary, Top 40 and Urbano format genres. SBS also operates AIRE Radio Networks, a national radio platform of over 250 affiliated stations reaching 94% of the U.S. Hispanic audience. SBS also owns MegaTV, a network television operation with over-the-air, cable and satellite distribution and affiliates throughout the U.S. and Puerto Rico, produces a nationwide roster of live concerts and events, and owns a stable of digital properties, including LaMusica, a mobile app providing Latino-focused audio and video streaming content and HitzMaker, a new-talent destination for aspiring artists. For more information, visit us online atwww.spanishbroadcasting.com.
MEDIA CONTACT SBS:
Vladimir Gomez
VP, Corporate Communications
(786) 394-9000 Ext. 1144