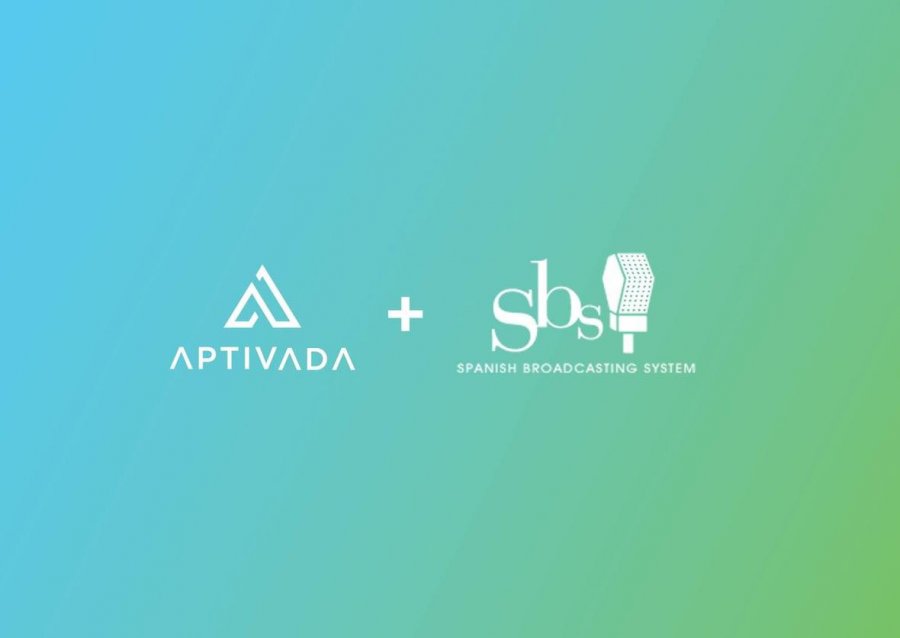 Miami, FL. (February 12, 2020) —Aptivada, the fastest-growing solution for online contesting, marketing, revenue and promotions announced today that Spanish Broadcasting System, Inc. ("SBS") (OTCQX: SBSAA) has signed a companywide, multi-year deal for their radio stations to utilize Aptivada's platform for all online promotions solutions.
SBS's VP, Digital Media Sales, Geraldo Arriaga, commented on the announcement, "Aptivada is a welcome addition to SBS. After seeing the platform and the countless opportunities Aptivada provides to increase engagement with our station audiences all while generating local dollars, it was clear this was an ideal fit."
Aptivada Co-Founder, Creighton Green added, "Spanish BroadcastingSystem is a leader within the broadcast and media industry as well as the Spanish speaking community and we look forward to working with them. We are determined to continue to offer streamlined tools in multiple languages that provide our partners with growth opportunities for their audience and revenue streams."
For more information on Aptivada, contact sales@aptivada.com.
About Spanish Broadcasting System, Inc.
Spanish Broadcasting System, Inc. owns and operates 17 radio stations located in the top U.S. Hispanic markets of New York, Los Angeles, Miami, Chicago, San Francisco and Puerto Rico, airing the SpanishTropical, Regional Mexican, Spanish Adult Contemporary, Top 40 and Latin Rhythmic format genres. SBS also operates AIRE Radio Networks, a national radio platform which creates, distributes and markets leading Spanish-language radio programming to over 275 affiliated stations reaching 95% of the U.S. Hispanic audience. SBS also owns MegaTV, a television operation with over-the-air, cable and satellite distribution and affiliates throughout the U.S. and Puerto Rico. SBS also produces live concerts and events and owns multiple bilingual websites, including LaMusica, a mobile app providing content related to Latin music, entertainment, news and culture. For more information, visit us online at www.spanishbroadcasting.com.
About Aptivada
The biggest names in broadcast rely on Aptivada's audience engagement platform to help grow revenues through online contests and promotions with tools such as; Sweepstakes, Brackets, Quizzes, Polls & Surveys. Continuous innovation has fueled Aptivada's rapid growth to over 2,400 Radio and TV stations. Utilizing Aptivada's platform, stations are able to grow and engage their audience exponentially while offering true campaign attribution and ROI to their advertisers.
Media Contact SBS:
Vladimir Gomez
VP, Corporate Communications
(786) 394-9000 Ext. 1144
Media Contact Aptivada: