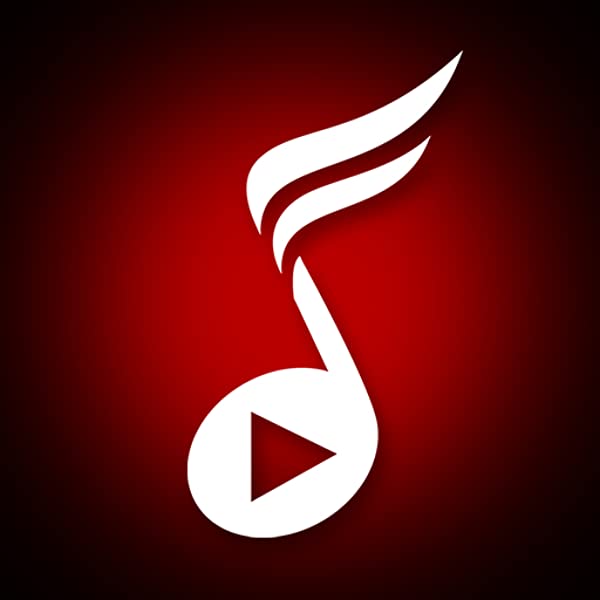 LAMUSICA APP AVAILABLE ON IOS & ANDROID, APPLE TV, GOOGLE PLAY, ROKU, AMAZON FIRETV, ALEXA, ANDROID TV, APPLE WATCH, APPLE CARPLAY & ANDROID AUTO, WWW.LAMUSICA.COM
Miami, FL. (August 24, 2021)—When you discover a new artist, you don't just want to hear the song, you want to know everything—what their name means, where they're from, how they started, what their process is like, which music they listen to. Whether their struggle was real or if they were an overnight sensation, it's the stories that truly bring the music to life.
To go further behind the scenes with emerging artists, LaMusica App of Spanish Broadcasting System, Inc. (SBS) (OTC: SBSAA) is introducing the new wave of "LaMusica Recomienda", the artist development in our news section that supports up-and-comers across genres and gives fans a glimpse inside their lives.
"LaMusica Recomienda" will highlight one emerging artist every week in the news section tab called "LaMusica Megafono" https://www.lamusica.com/news.
All these unique stories will live alongside the music—plus you'll start to see them on LaMusica's many owned and operated playlists, creating a variety of new potential discovery moments for LaMusica listeners and viewers.
Read about our new "LaMusica Recomienda" https://www.lamusica.com/news artists below, and check out www.lamusica.com.
About "LaMusica's Recomienda" Artists:
Bruses:
Today we bring you an artist who seeks (and manages) to break with some of the stereotypes of the industry. His theme, his look and his music are born from deep feelings that put issues on the table that are not always easy to talk about, especially for the youngest.Bruses was born in Tijuana, Baja California. He started playing guitar when he was only 7 years old and by ten, he already had some of his early songs ready.
Chita:
Today we introduce you to Francisca Gil, better known as Chita, a 24-year-old Argentine singer and songwriter, who offers sounds that come from the soul, through Rhythms & Blues and reggaeton.
Ptazeta:
In just over a year and a half, this Canarian singer has gone from total anonymity to being one of the most popular names in the Spanish mainstream.
Much of this success is due to 'Mami', a song in which, like others in her repertoire, it is openly directed at a woman, clearly and openly. As Ptazeta says, "If I like women, what do I sing about? For me it is the most natural thing in the world."
La Joaqui
At this point, there is no doubt that Argentine urban music is making its way by leaps and bounds. With names like Cazzu, Khea, Nicki Nicole, Duki or Tiago PZK, the South Americans are making themselves present in trap, reggaeton and hip hop, with firm footing. One of the artists from that region, who has not yet become very international (but is on the way), is this 26-year-old from Mar del Plata, whose real name is Joaquinha Lerena.
Grupo Diez 4Tro
Regional Mexican music is different from other mainstream genres, the essence of its sound and its lyrics is deeply rooted in a lifestyle and customs that if you have not lived in your own flesh, it is difficult to understand or enjoy. Unlike what many believe, this genre is not exclusive to Mexicans, since in Colombia it is also one of the most popular musical styles in the country. In this regard, one of the bands that has come to change the rules of the game, mixing Corridos with Drills, a variation of the trap that Chief Keef came to popularize years ago, is Grupo Diez 4tro.
Karen Mendez
Like so many other boys and girls her age, this young woman, born in the beautiful city of Mar del Plata, Argentina and raised in the Canary Islands, Spain, took her first steps in music, uploading 15-second versions of some of your favorite songs of the moment.
Maia Reficco
It is rare to recommend a Latina artist who has already starred in a Nickelodeon series and had a starring role in a Broadway play.It so happens that Maia was born in Boston, United States but moved with her parents to Argentina when she was 7 years old.At age 15, Maia confessed to her mother, a renowned vocal coach who has worked with such artists as Chayanne and Tini Stoessell, that instead of studying botany as she had promised, she wanted to study singing.So, she traveled to Los Angeles to study with Eric Vetro, another vocal coach who has worked with great artists like Ariana Grande, Camila Cabello, and Shawn Mendes, among many others.
Nicole Favre
From now on it seems that 90% of the mainstream music that sounds these days comes from the same countries as always; that's why it's refreshing to find artists with a different DNA.
This is the case of Nicole Favre, a Peruvian who, like so many musicians of her generation, found her door to fame, uploading covers of her to her YouTube channel.
LaMusica App, please visit www.lamusica.com.LaMusica App available on IOS & Android, Apple TV, Google Play, Roku, Amazon FireTV, Alexa, Android TV, Apple Watch, Apple CarPlay & Android Auto. Visit https://tienda.lamusica.com for merchandise.
ABOUT SPANISH BROADCASTING SYSTEM, INC.
Spanish Broadcasting System, Inc. is a leading Hispanic media company that owns and operates radio stations located in the top U.S. Hispanic markets of New York, Los Angeles, Miami, Chicago, San Francisco, and Puerto Rico, airing the Spanish Tropical, Regional Mexican, Spanish Adult Contemporary, Top 40, and Latin Rhythmic format genres. SBS also operates AIRE Radio Networks, a national radio platform which creates, distributes and markets leading Spanish-language content to over 300+ affiliated stations reaching 95% of the U.S. Hispanic audience and MegaTV, a network television operation with over-the-air, cable and satellite distribution and affiliates throughout the U.S. and Puerto Rico. In addition, SBS produces live concerts and events and publishes multiple bilingual websites, including LaMusica, an online destination and mobile app providing streaming content related to Latin music, entertainment, news, and culture for today's U.S. Hispanic consumer. For more information, visit us online at www.spanishbroadcasting.com.
SBS Contacts:
Press & Media
Vladimir Gomez
VP Corporate Communications
(786) 470-1644
Media Contact SBS External Agency:
Marlene Maseda
Fusion4Media